Let those who are into the sportswear fetish (sneakers, sox, sweatpants) be advised to stand for election. All who want to take part in this event as candidates to the title are requested to send the application containing the basic data like name/pseudonym, age, height, weight, shoe size and (for the organizer's eyes only) the phone number as well as a short self-description (your other hobbies, the way you most like to spend your leisure time, and more), and submit it with several photos (out of which at least one should present your face, and at least one – your full body) to the e-mail address: This email address is being protected from spambots. You need JavaScript enabled to view it. 12th September 2020 is the closing date for applying. By sending your application you consent ipso facto to publication of your data and photos on the club's website: clubdarkangels.com and on our Facebook account.
All who are into this most popular fetish may feel invited as cheerers and voters to Dark Angels on Saturday, September 19th. The Mister and the 1st runner-up will be elected exclusively by the audience in the club, and the votes will be counted publicly on stage in presence of everyone. We'll make it all around sweaty and panty that night!
ATTENTION! DRESS CODE REQUIRED: ADMISSION IN SPORT OUTFIT ONLY!
FACE MASKS REQUIRED.
AWARDS
Dark Angels club: 500 zł in cash for the Mister.
Stallion.pl gay erotic webshop: a voucher equalling 500 zł for the Mister, to be used when shopping.
A private award from Master Kazik, the well-known personality of Polish leather scene: 1000 zł in cash for the Mister, 500 zł in cash for the first runner-up, 500 zł in cash for the second runner-up.
THE CANDIDATES
1. Sergio
39 yo., 176 cm, 72 kg, shoe size 42,5
I'm fond of history (II World War, the order of Knights Templar etc.), tennis, cooking. I am just a 39 years old man who's not afraid of his age due to his unshakeable belief that age (yet more in the gay world) is but a figure.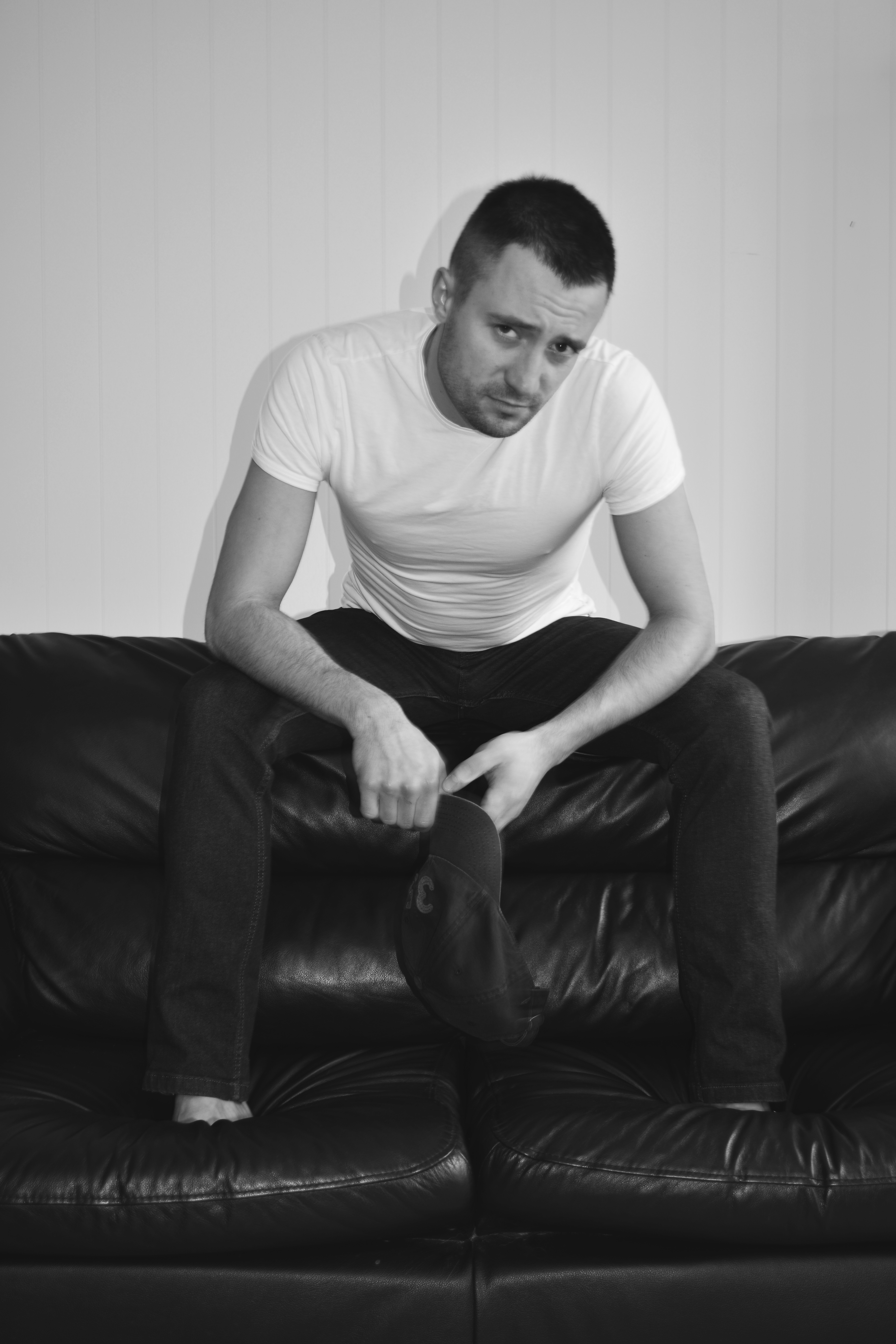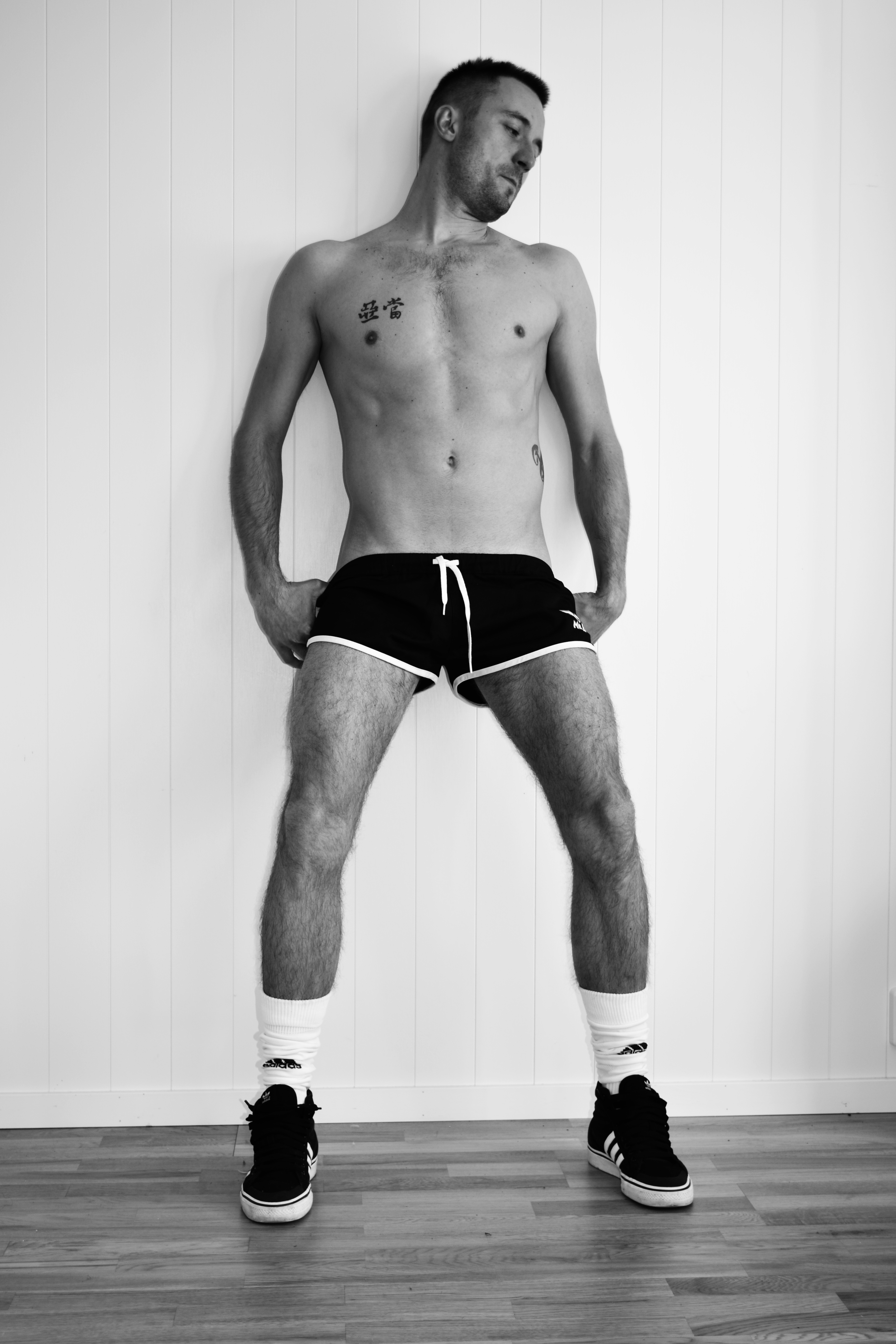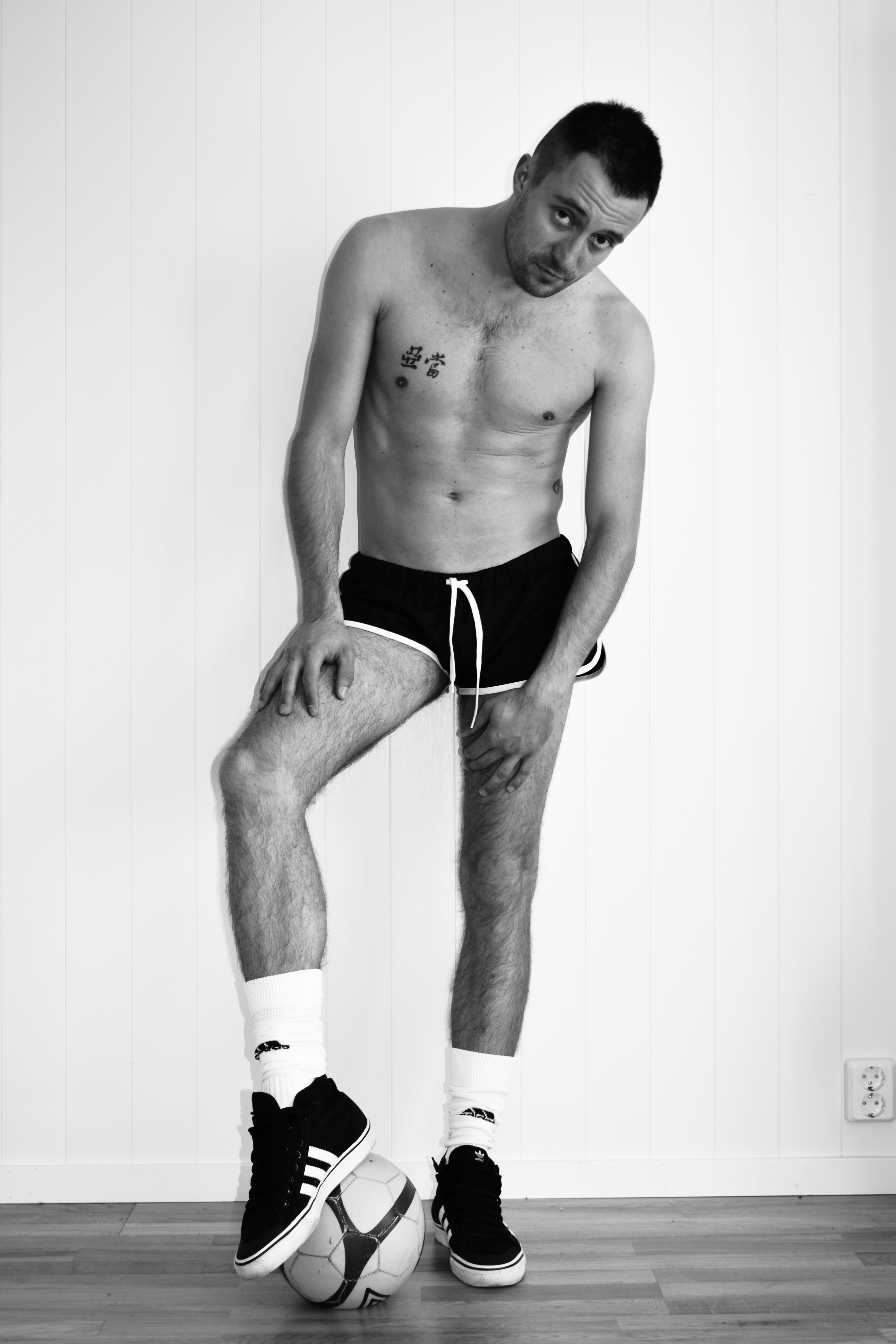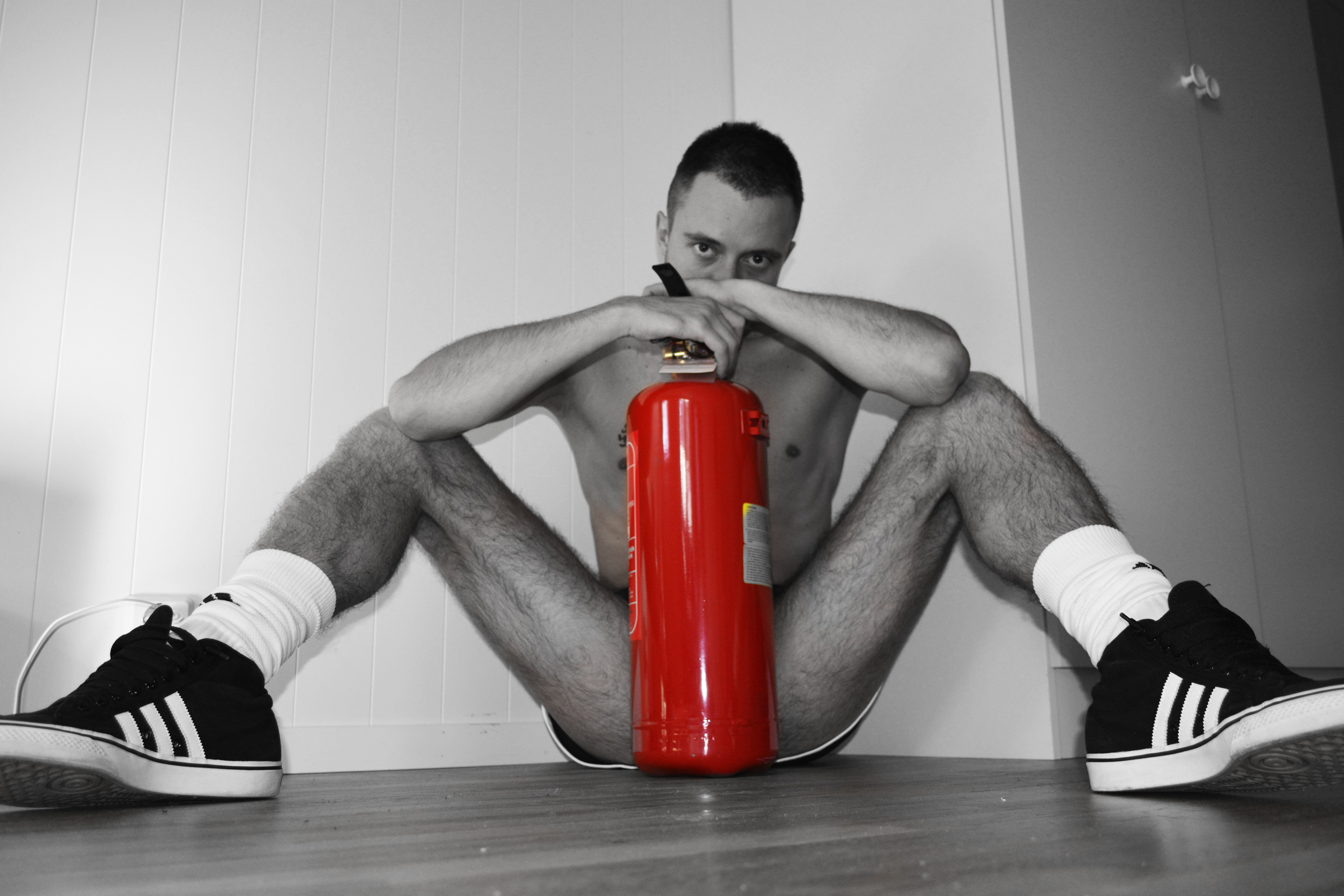 2. Marek
24 yo., 180 cm, 78 kg, shoe size 44-45
I'm a young and ambitious guy, my head full of ideas which I aim to carry out to a degree. I'm offensively ubiquitous a person. Whenever I set doing anything, I bring it to an end, and one hundred per cent efficiently. I live in Poznań. My hobbies are in-line skating and art. I participate in many actions in favour of the LGBT community. Most of all I like to spend my time with friends, partying.
Instagram: @sneak_erfreak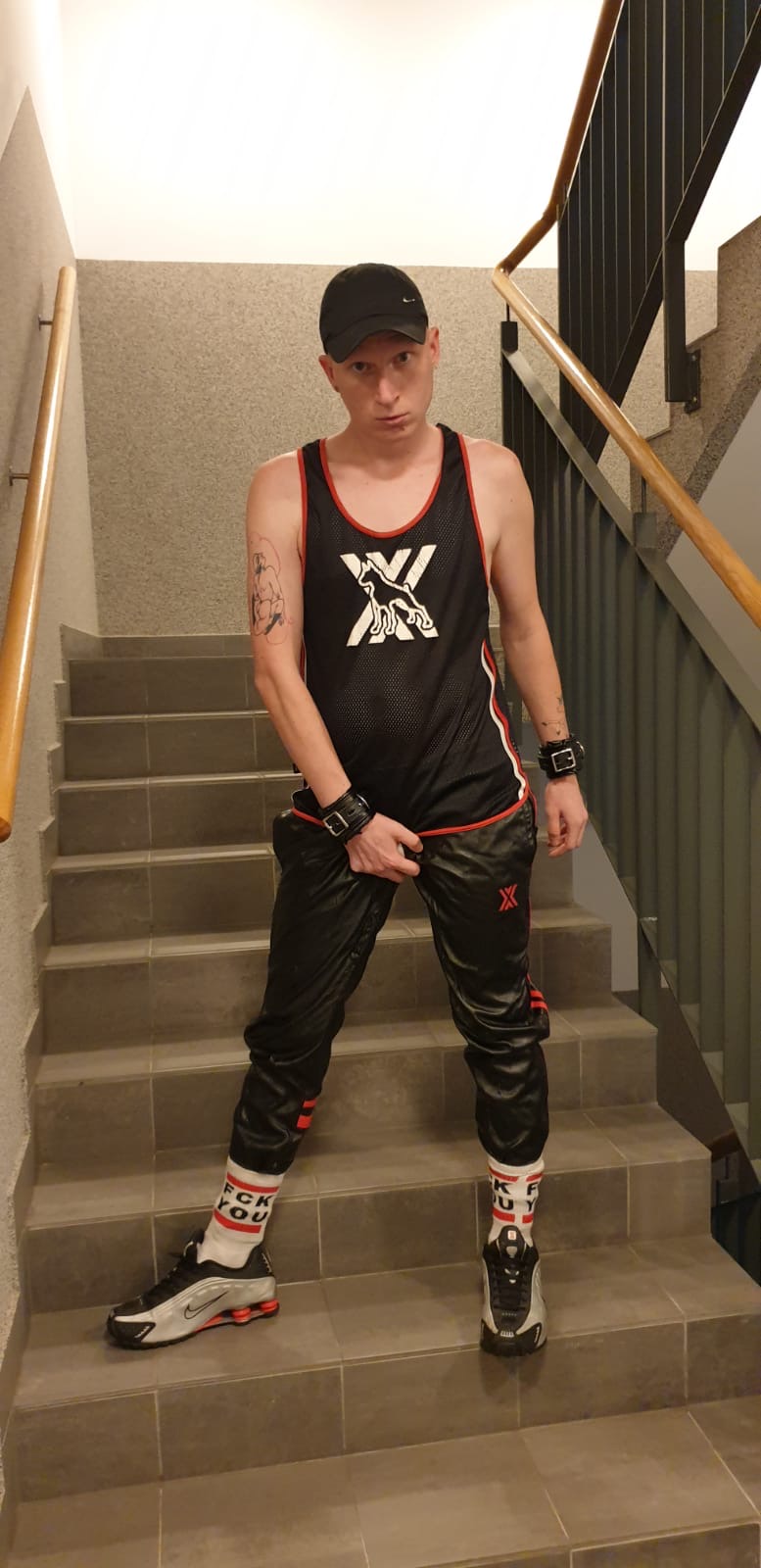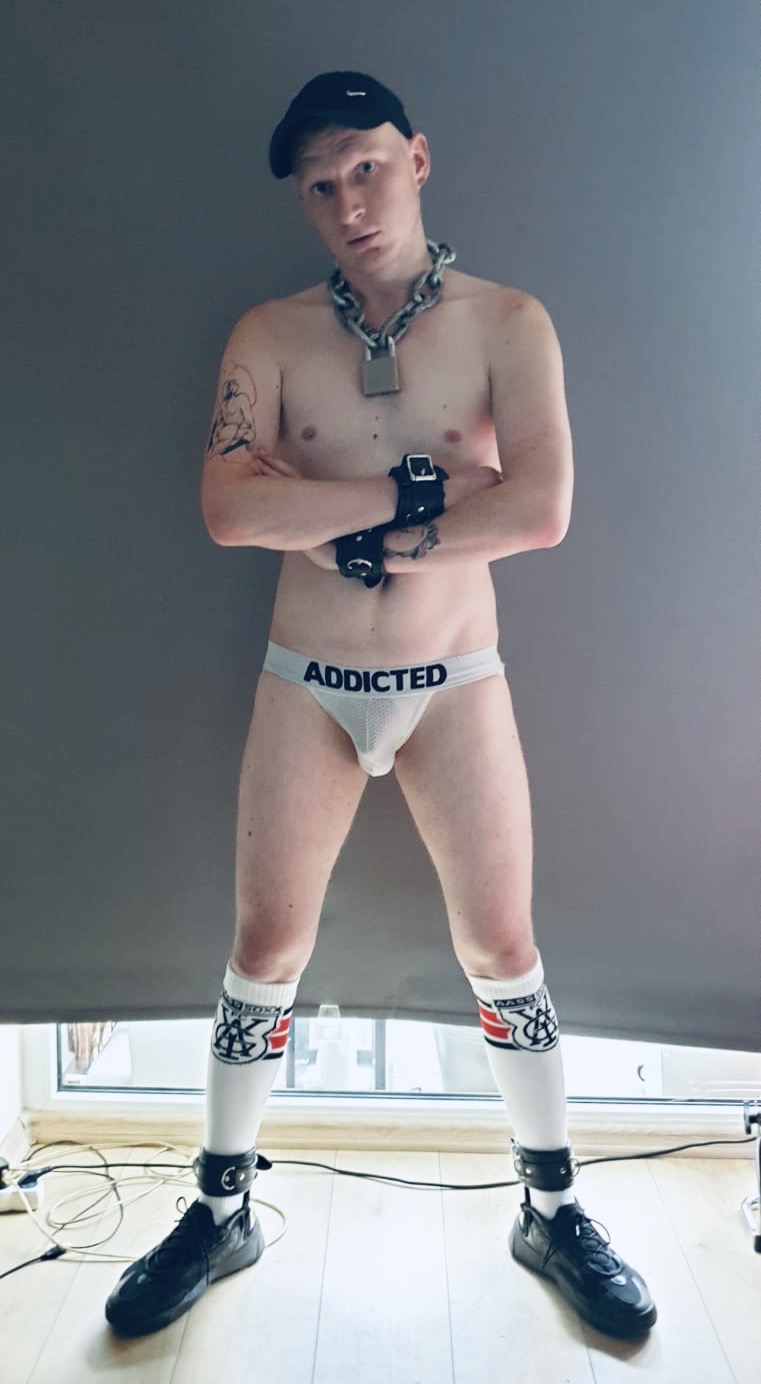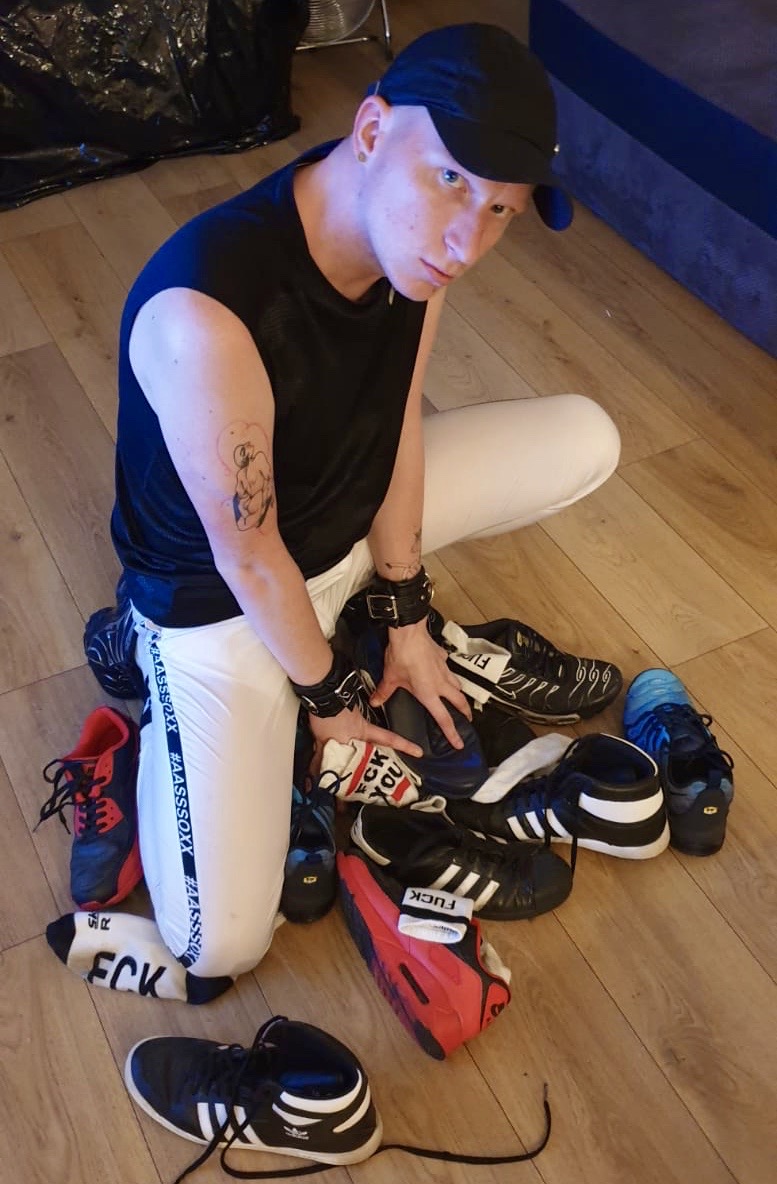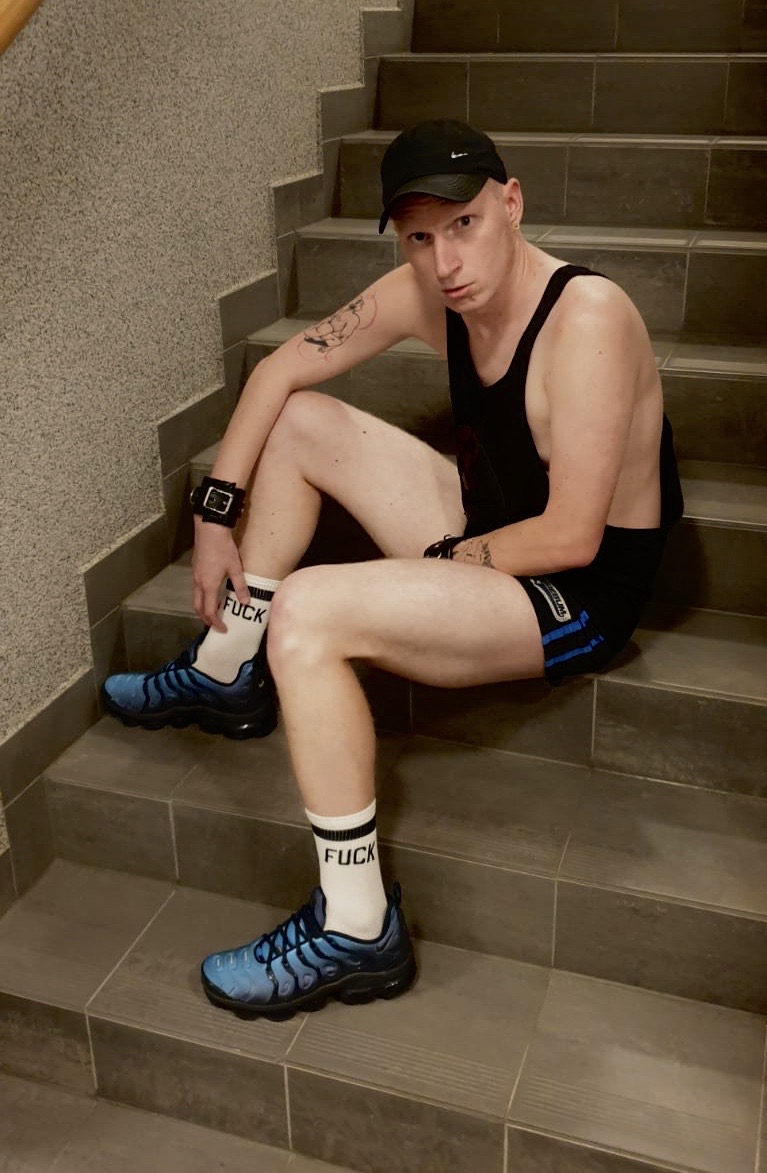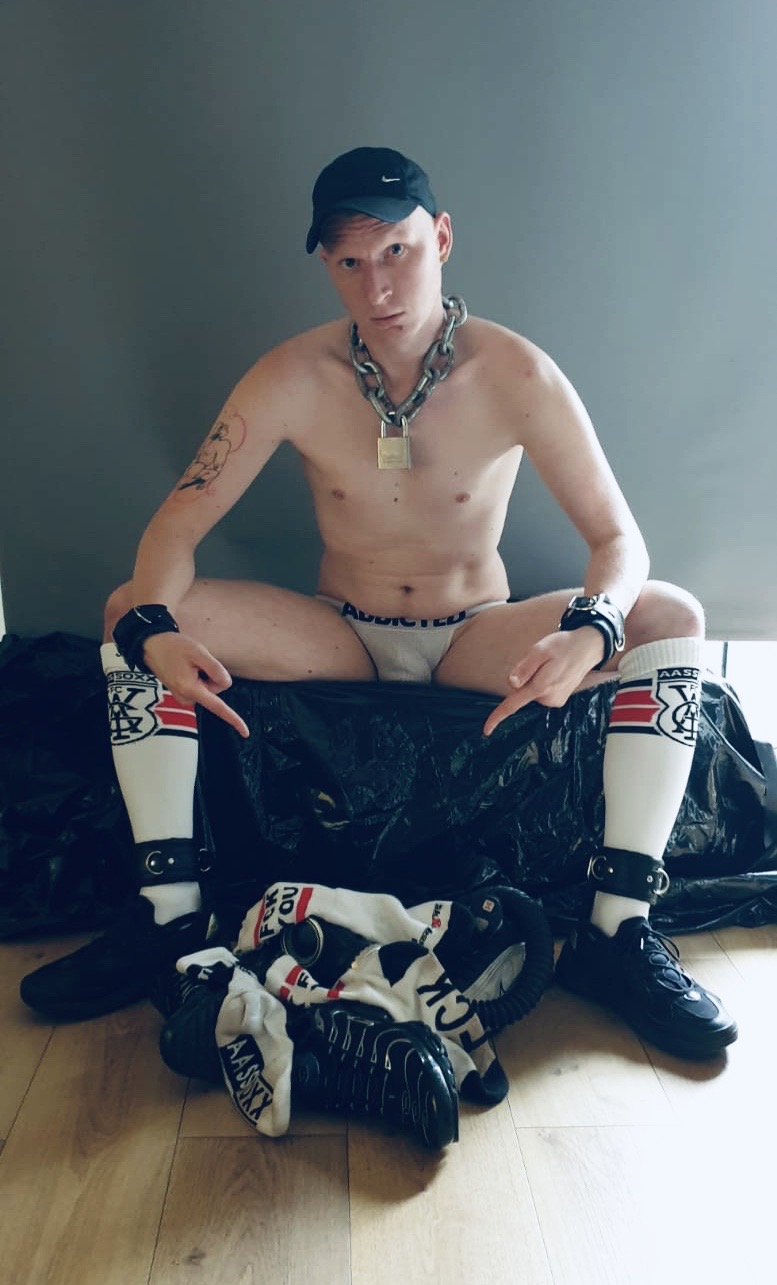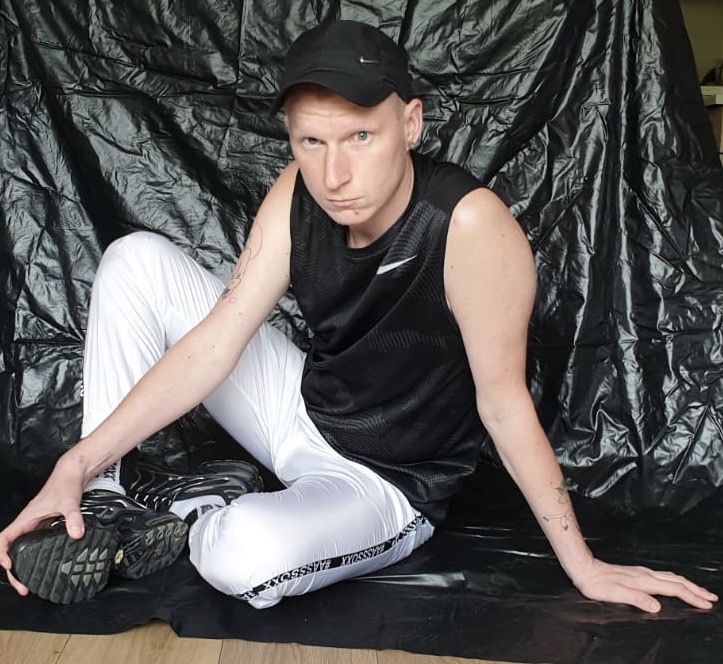 3. Michał/Stalker

35 yo., 190 cm, 80 kg, shoe size 46-47 (incidentally up to 48,5)
Michał is a thoroughbred sneakers-addicted guy, all into sport/sweats fetish. He loves playing with socks, shoes and other sneakers-marked gadgets. As a strong and healthy puppy he needs a dominating Master capable of taming breeds of prey. Stalker willingly surrenders himself to training, obeys orders, and when cared for by an exacting trainer he becomes very submissive. His excellent sense of smell enables him to feel even faintly sweaty socks. As each dog of this breed he requires much of his Master's attention and interest. Daily games with Stalker will turn him into a perfect companion for his owner to live together the life of partners-in-sneakers.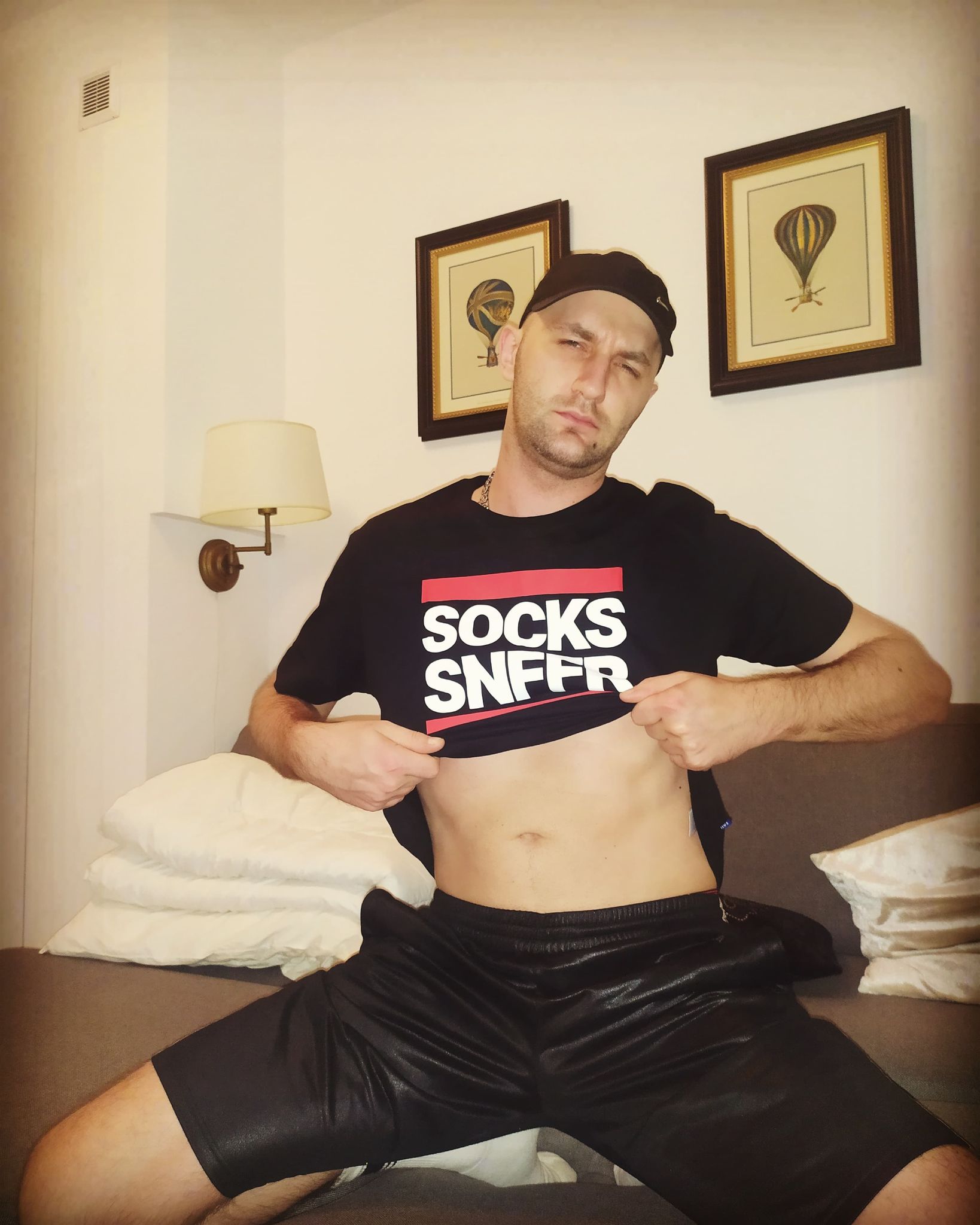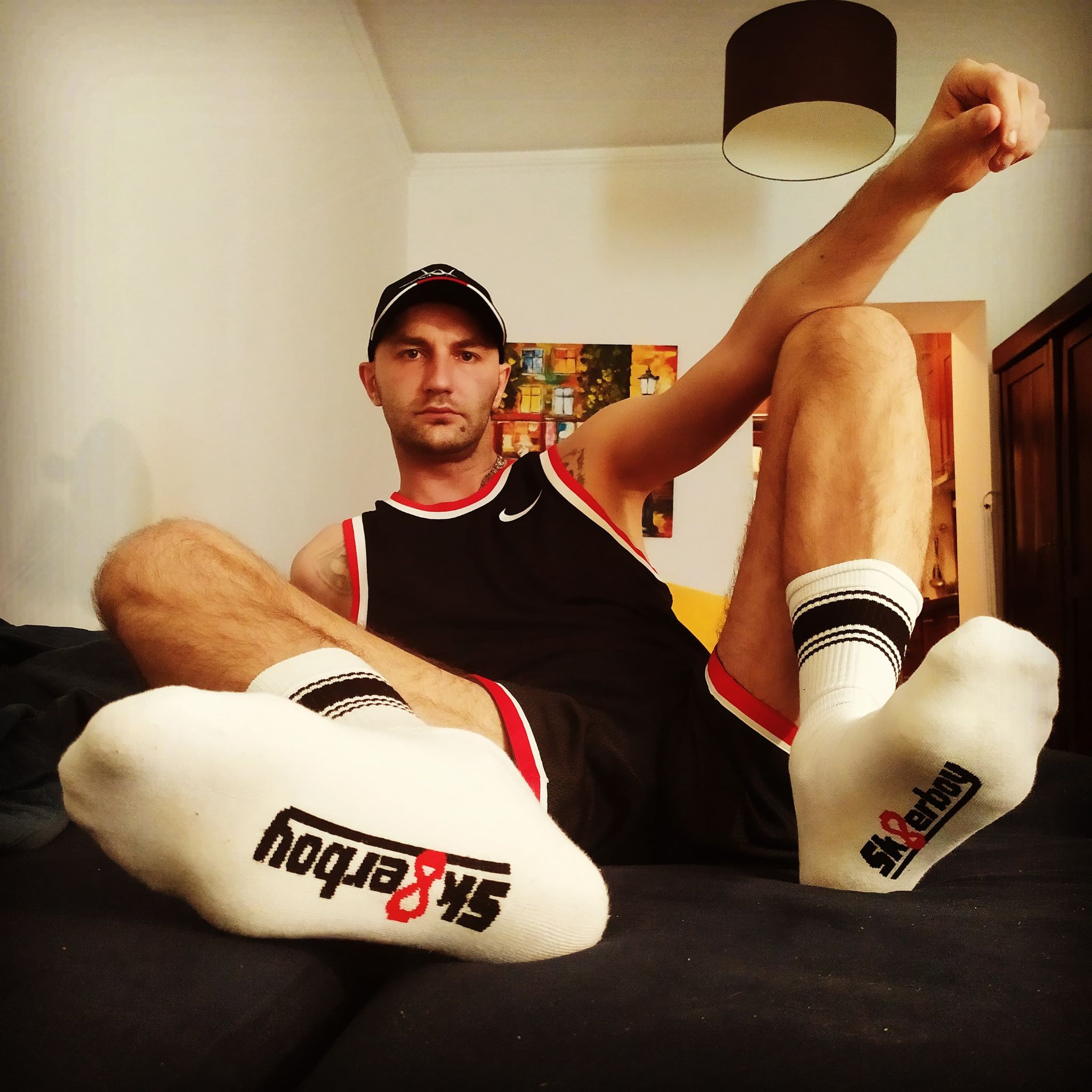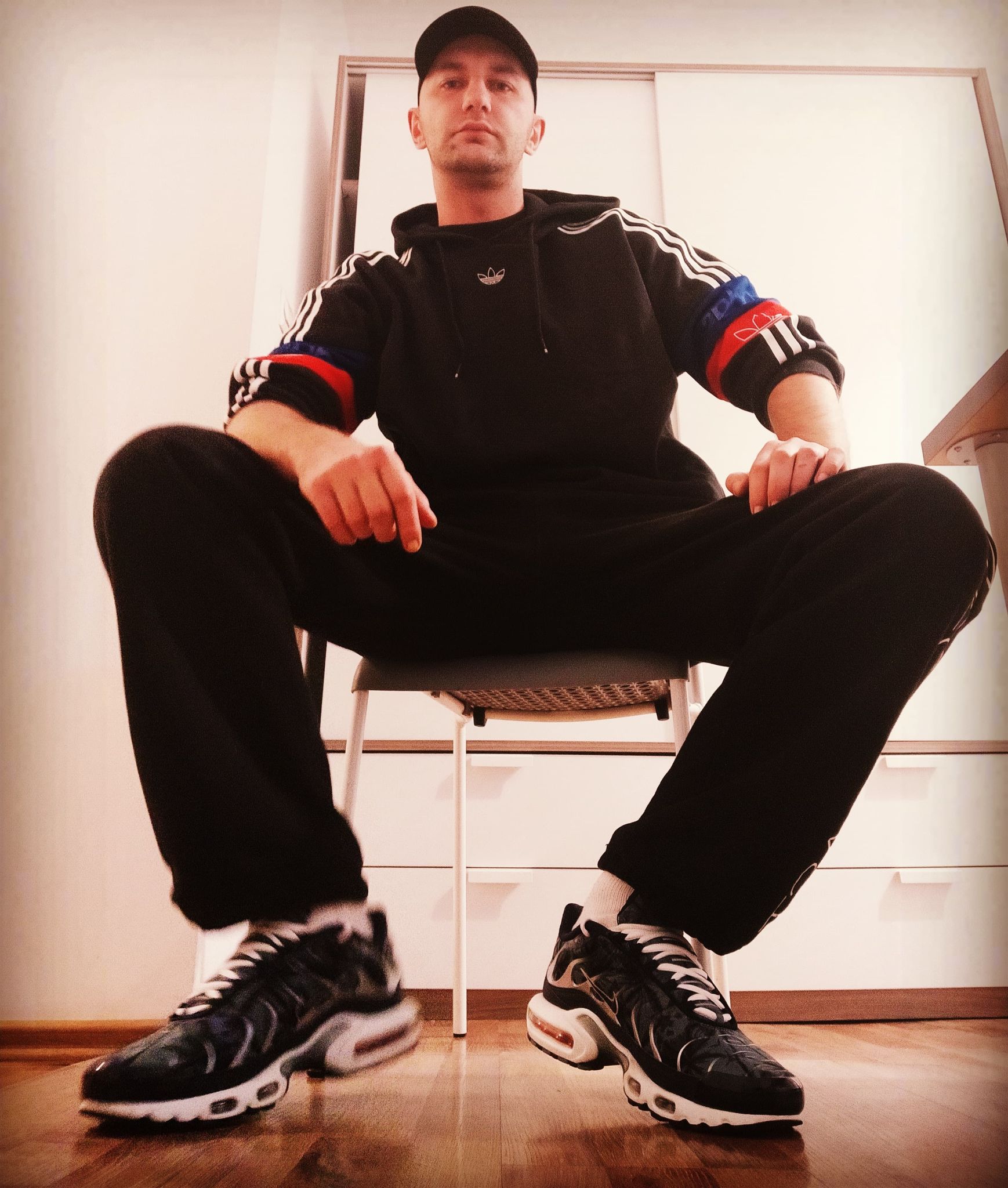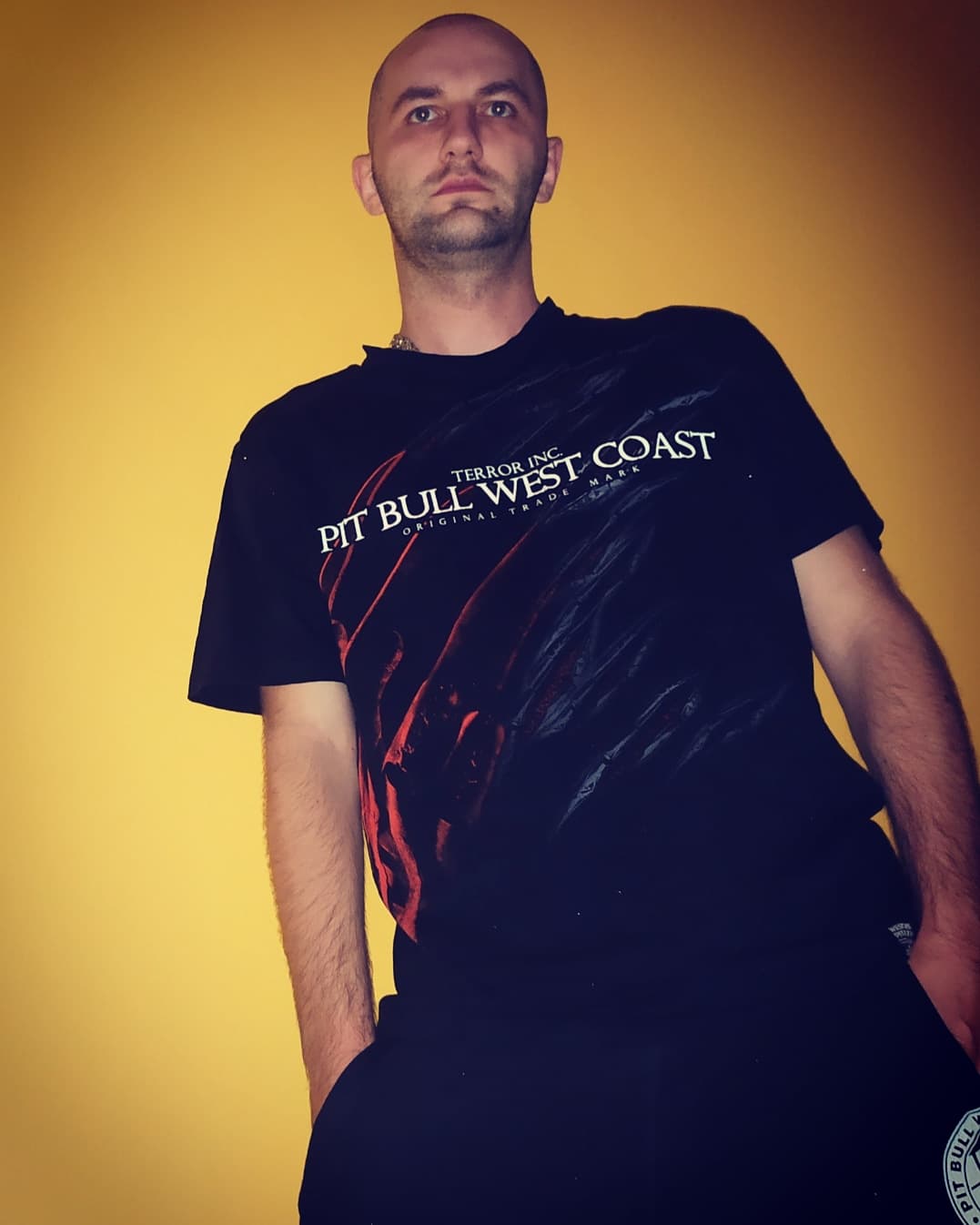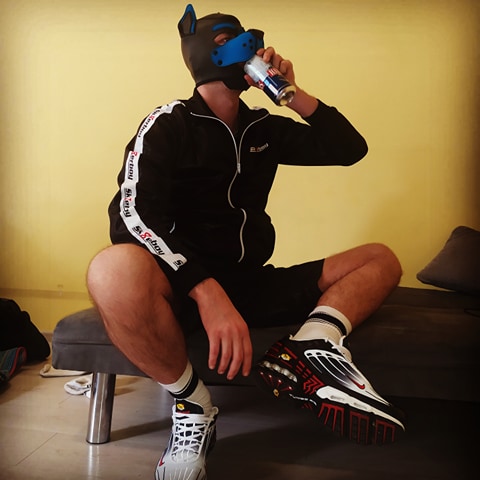 4. Dawid
183 cm, 68 kg, shoe size 45
Hi, I'm Dawid. Still in Poznań where I live and work, but changes may come over, nothing lasts forever, and Poznań is not a prison, and one can leave it any moment. How do I spend my time after work? Certainly not sleeping, more like biking, going to forest, to the seashore or to the mountains, preferably with a group of people I do not necessarily need to be familiar with. I might say I read books, but it's definitely not the domain I would like to explore, I much prefer to watch a good film - a horror, psychological thriller or a comedy, or just lie down on a couch with a person close to me. I like to spend my evenings with a glass of wine, beer also accepted. Not a saint man, I visit clubs and have much fun. I'm interested in music and like to make new friends or just play with fetishes, in sweatpants, domination/submission involved. Am I personally submissive? Not really, but nothing can possibly be denied in advance, one needs to derive pleasure from life.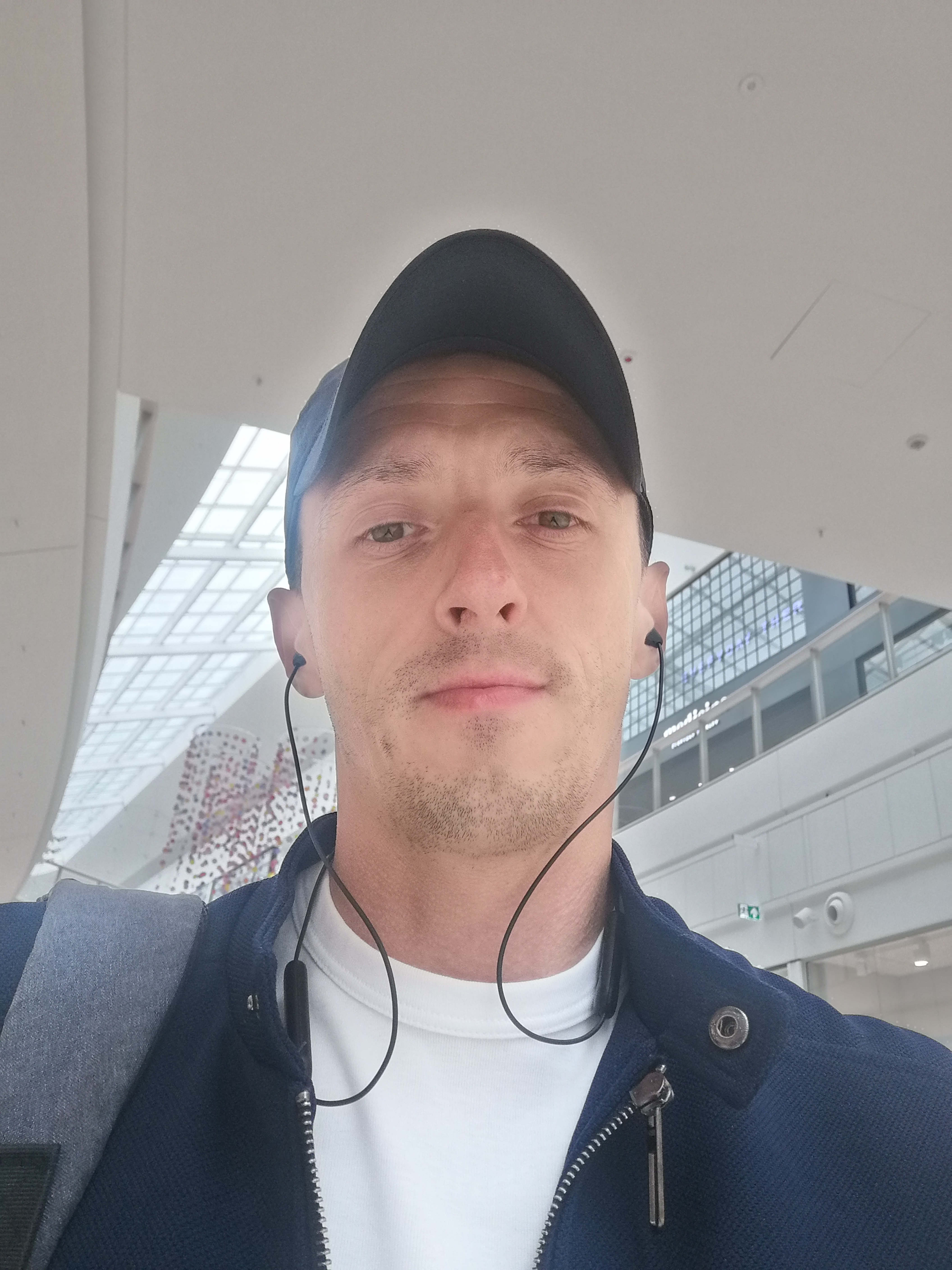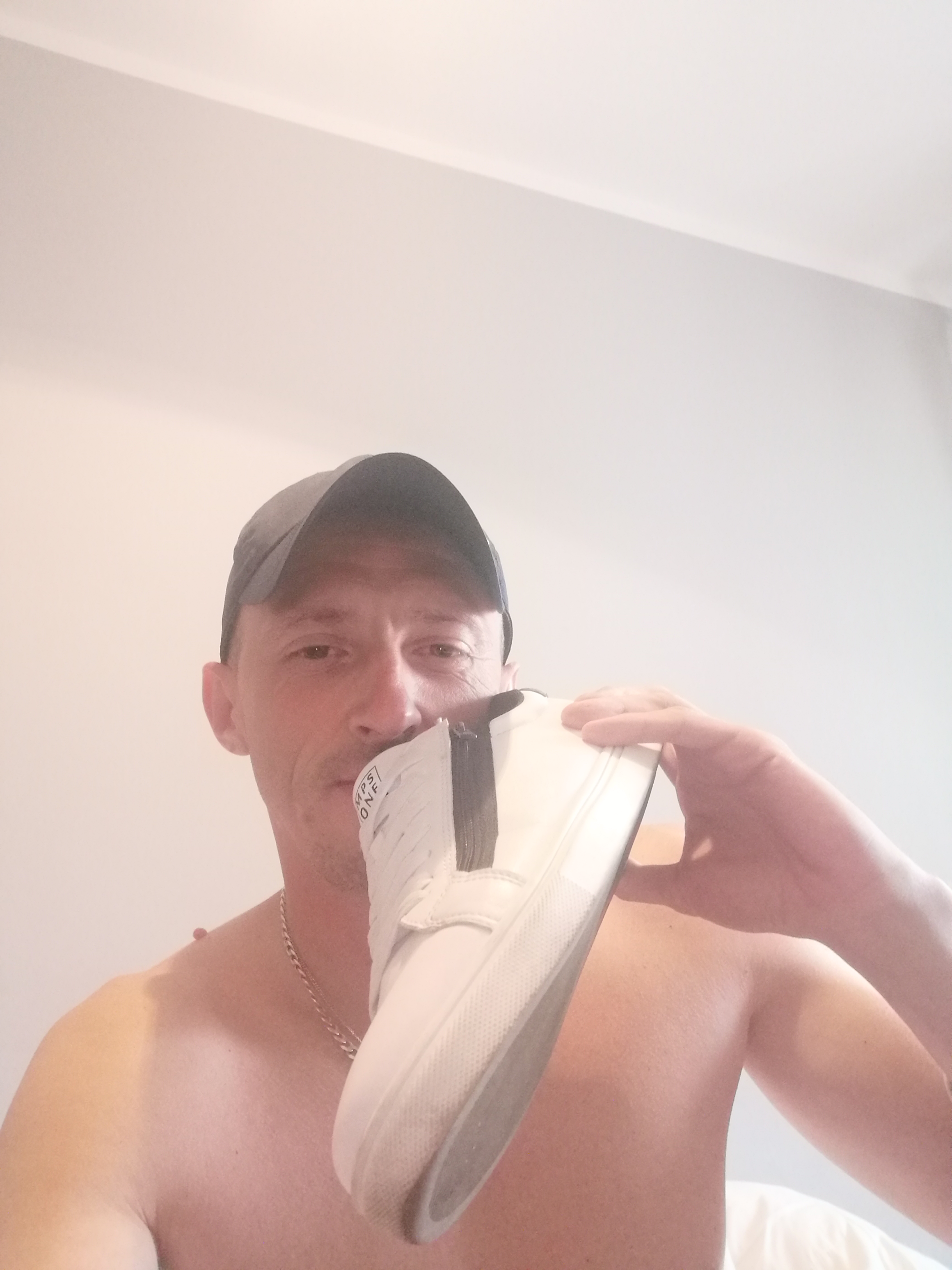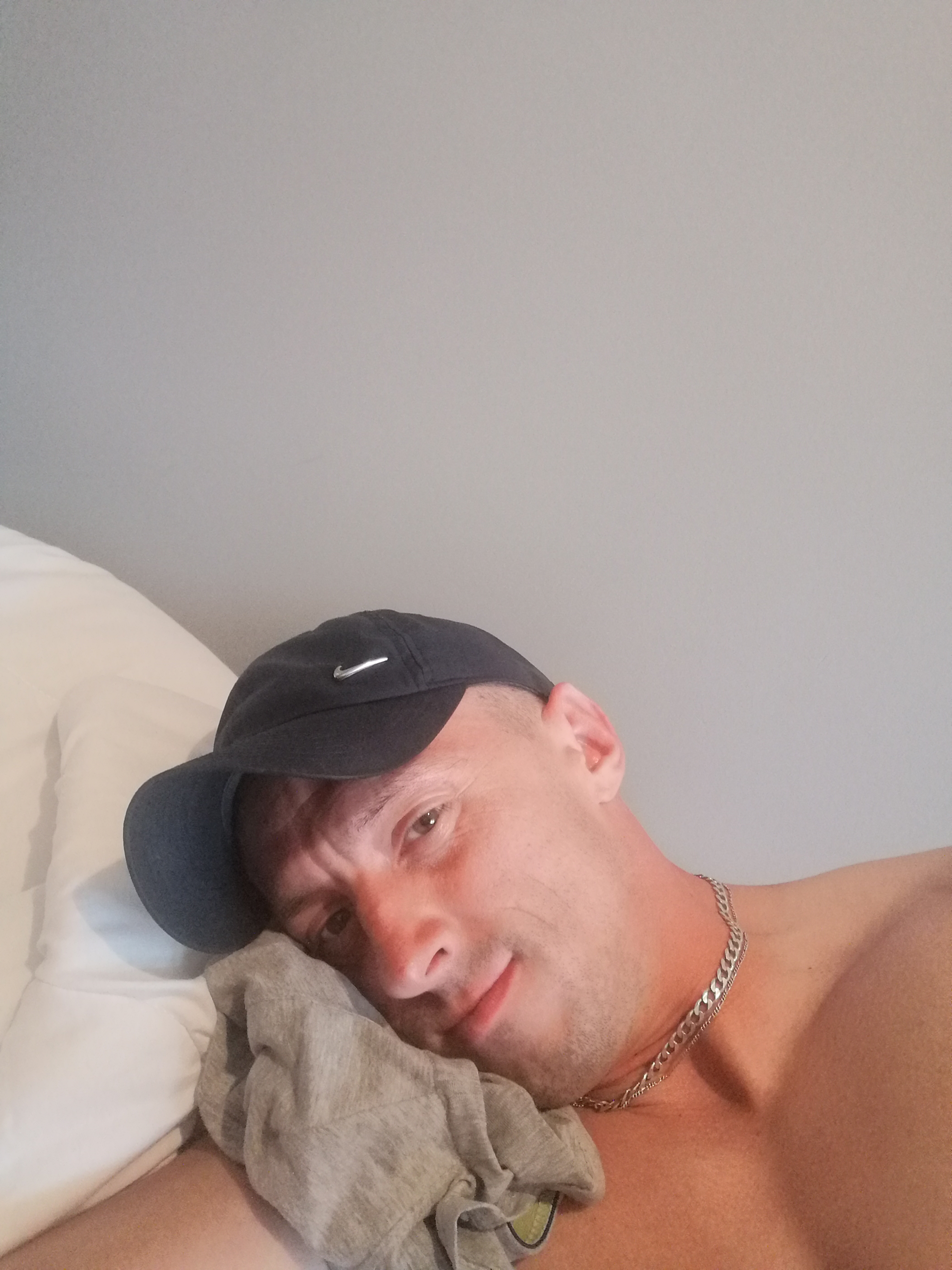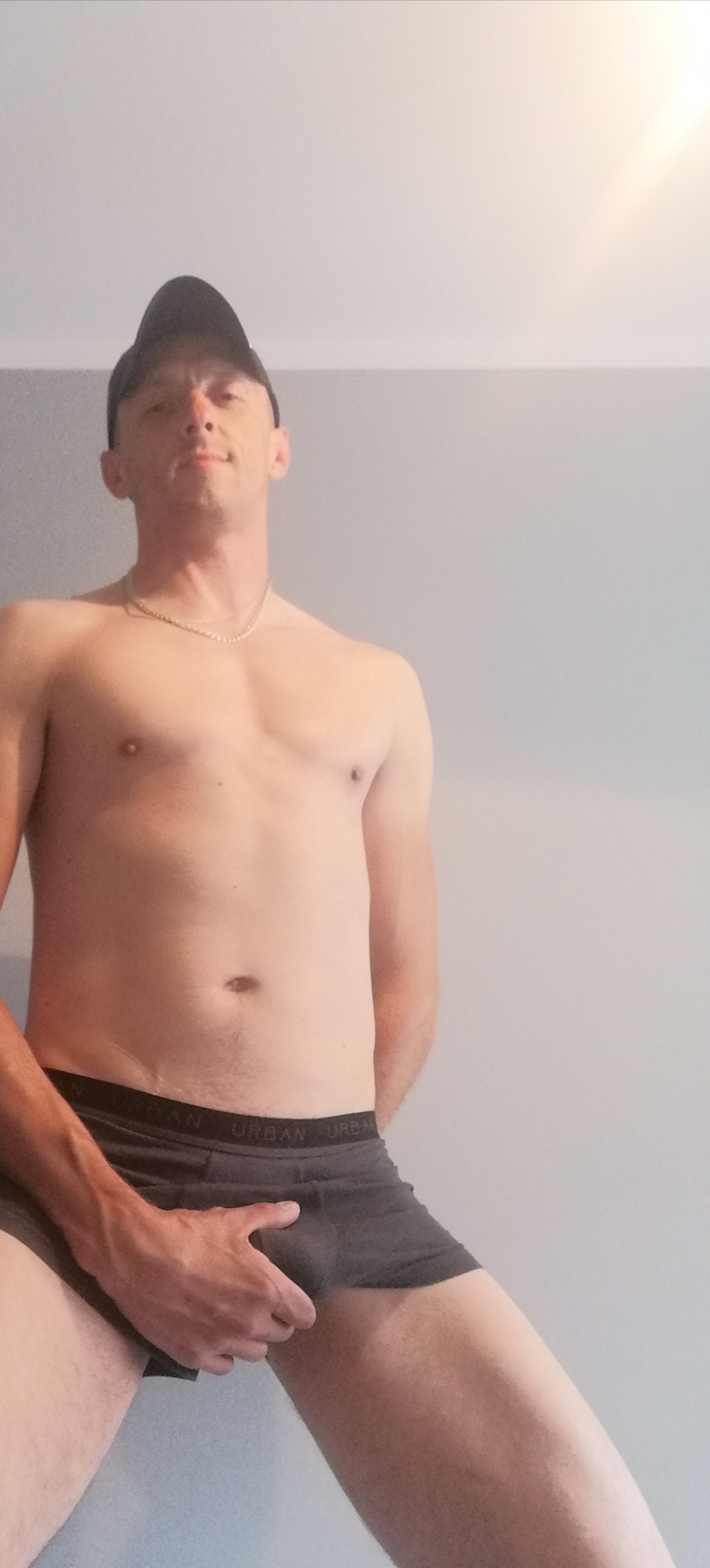 5. Tomasz
27 yo., 179 cm, 70 kg, shoe size 45,5
My hobbies are electronics and fixing audio equipment. I also collect relics of acoustic technology, from radio sets with electron tubes to old laptops and telephones. I'm often told that by looking at me one can hardly suppose I might prefer listening to Rena Rolska than to rap (though I wouldn't disregard Łona and Taco). I'm fairly extraversive; who happened to party with me is pretty aware that having me there one never gets exposed to boredom.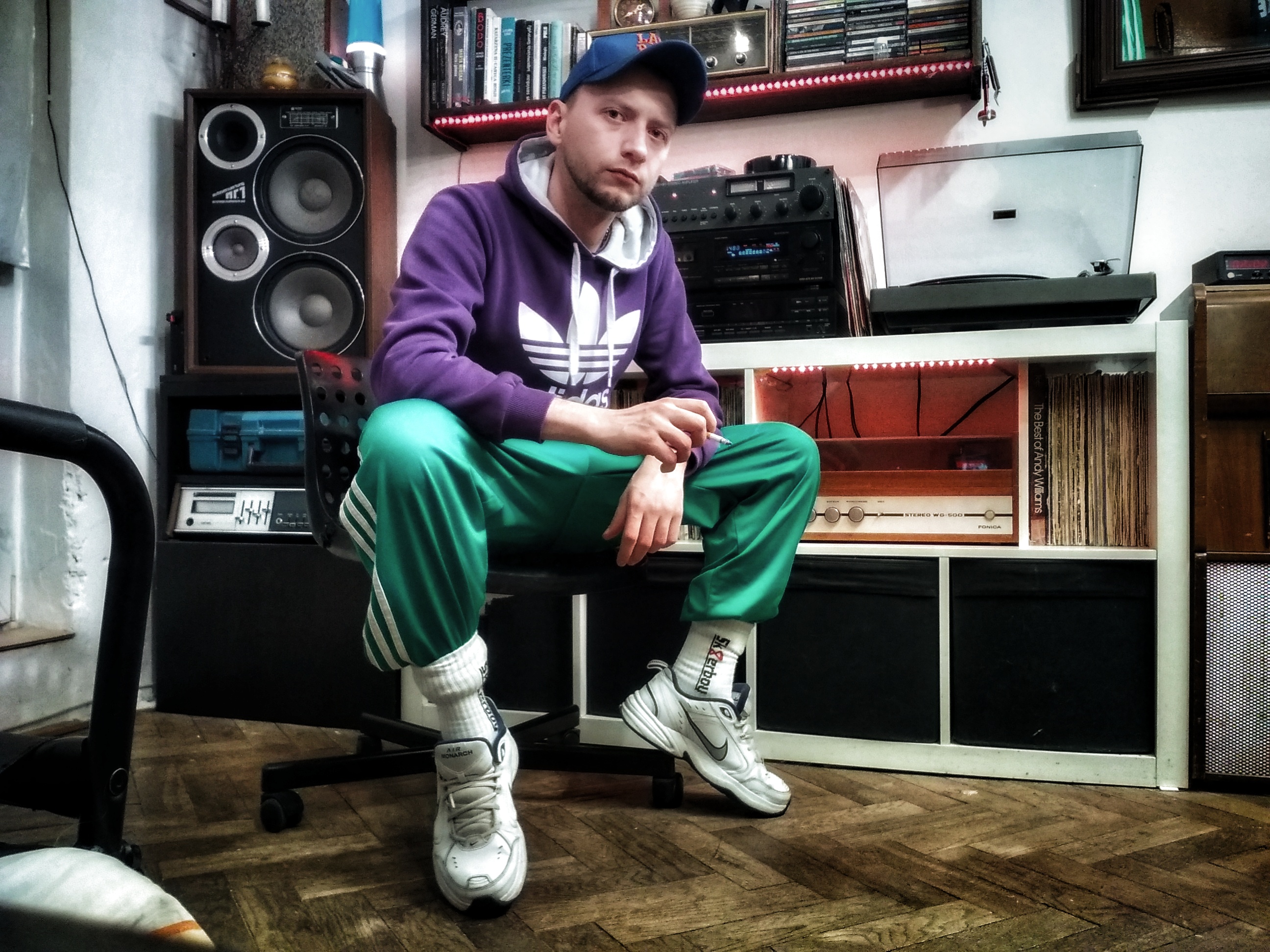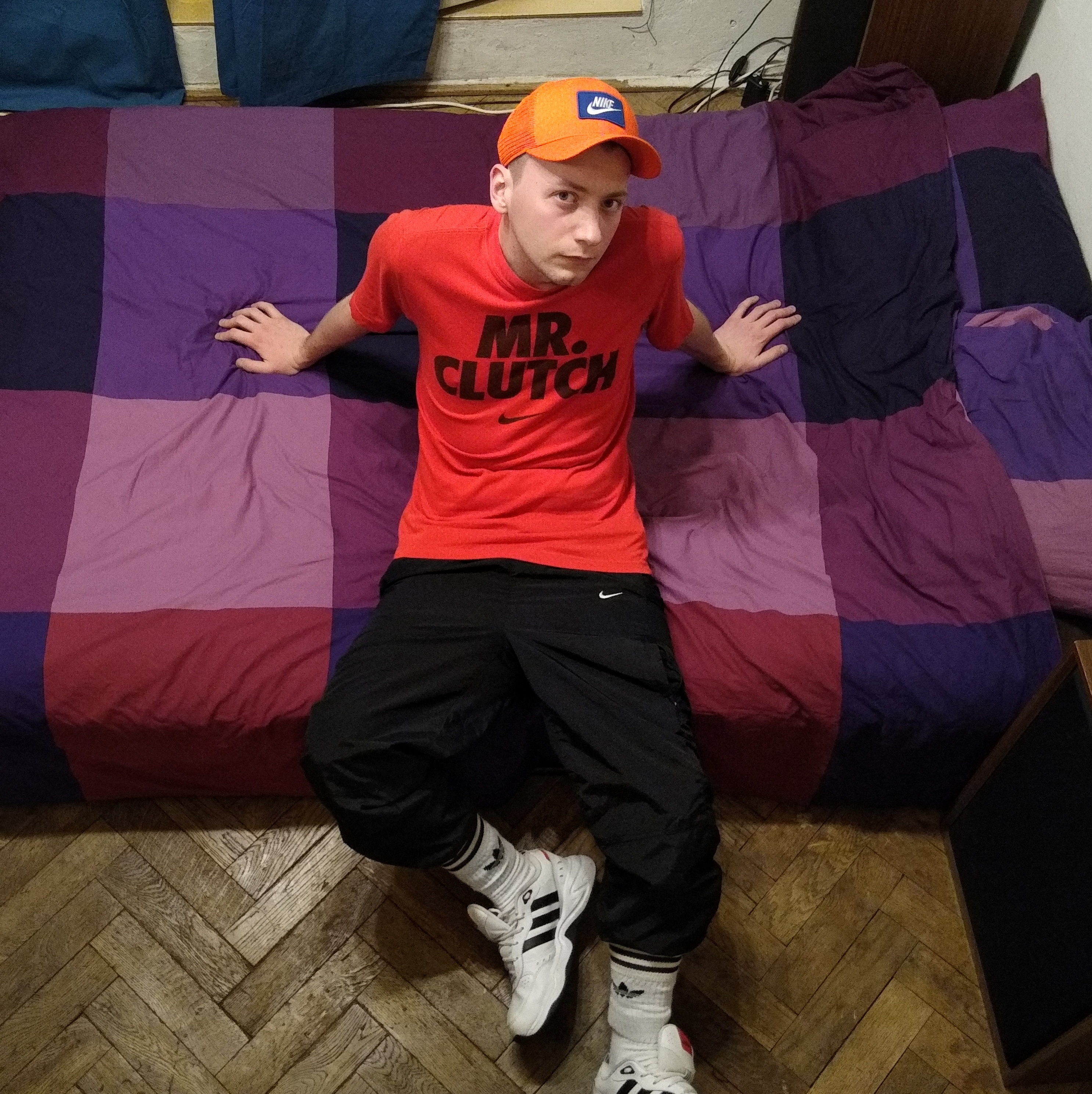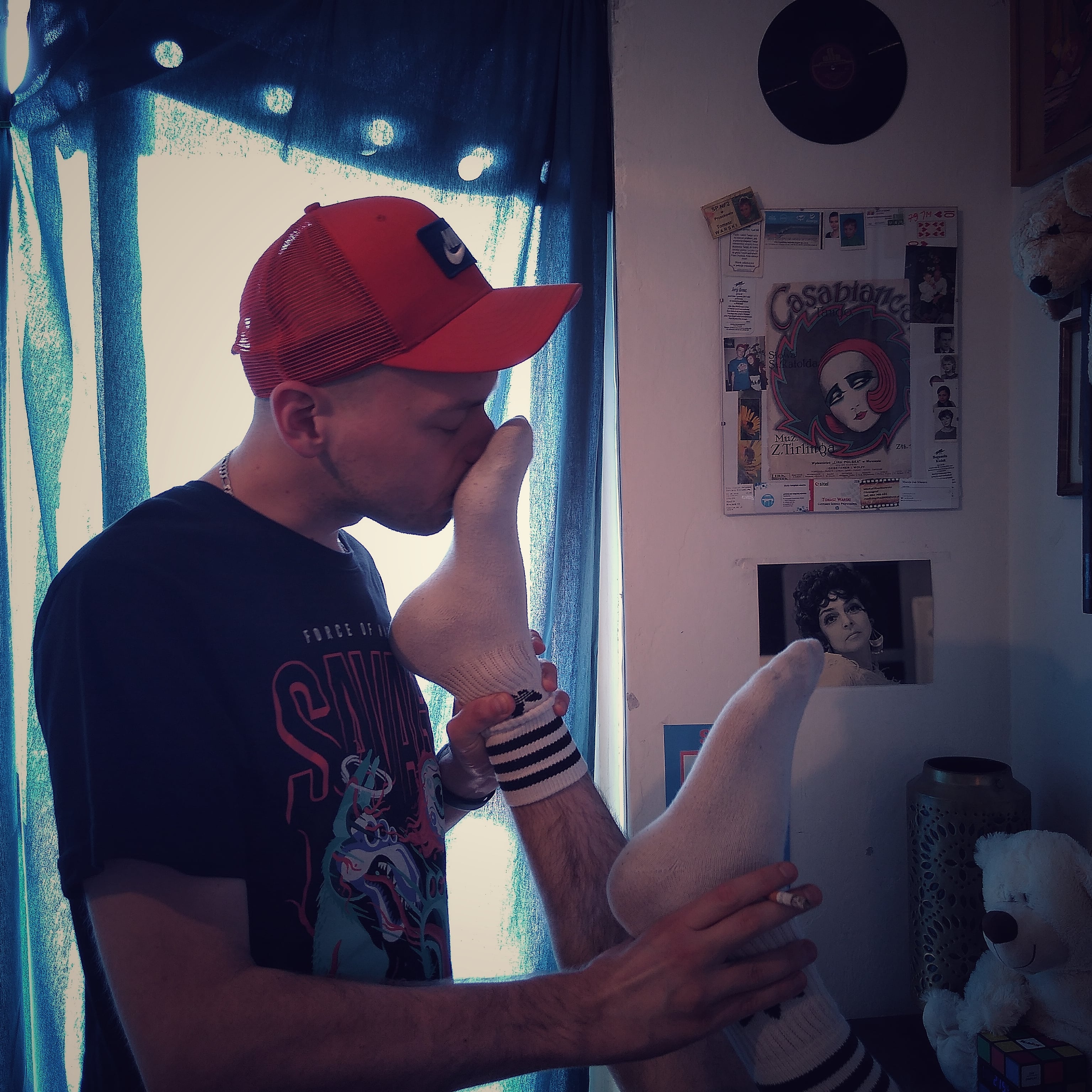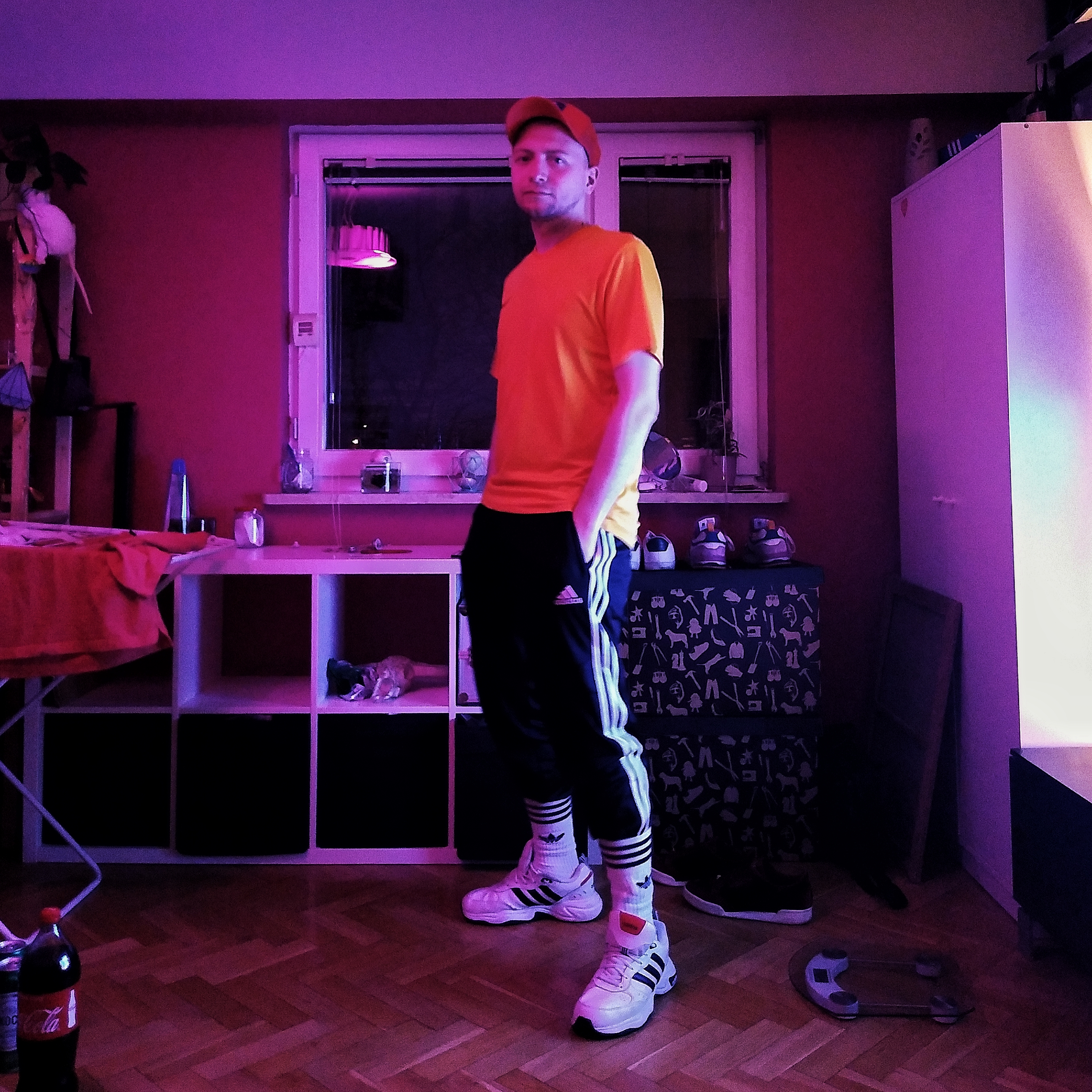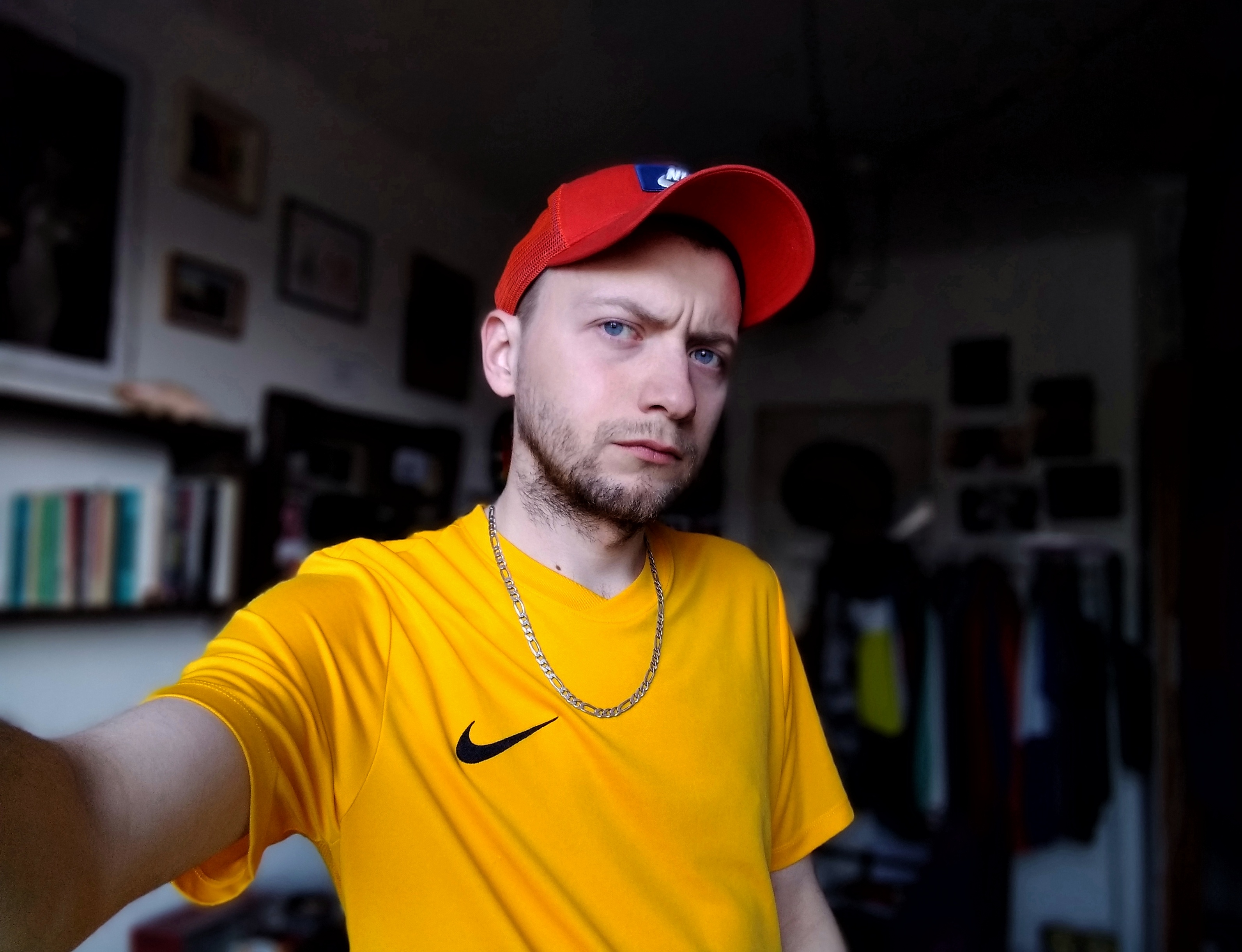 6. Denis
31 yo., 183 cm, 78 kg, shoe size 43
Into the sneakers' fetish since my early teen years. White socks, sweats and sneakers - these are the tricks I practise. Hot, manly and decisively detailed, have a "sport look" and enslave me. If you vote for me, you're likely to feel the smell of my socks. Experience it - experience me!